Bradford Circumcision Care.
PROFESSIONAL, RELIABLE,
for boys aged 2 weeks to 2 years
Leading Bradford Circumcision Clinic
The AMS Clinic has become the number one choice for circumcision in Bradford and we strive to ensure that our professionalism and industry-leading level of care keep us there for the foreseeable future.
With a team of highly experienced, active NHS working surgeons and nurse support, we offer a level of care that ensures that our clients know that they are our main focus while we do everything possible to make the procedure as stress-free, simple and virtually pain-free as possible.
The AMS Clinic have become the industry leader for professional circumcision procedures and that has made us the number one choice for families that are looking to have their child circumcised between the age of 0-2 years.
Our dedicated team of surgeons and nurses are all actively working for the NHS, ensuring that our level of care is superior to many other private clinics.
All of our surgeons are highly experienced and use the patented Plastibell device for circumcising male infants and young boys as this means that we can offer a quick, virtually pain-free procedure that is the number one choice for surgeons across the UK and United States.
The Plastibell procedure takes roughly 15 minutes and our surgeons like to monitor and observe all patients for 90 minutes following the operation to ensure that there are no signs of complication and that the result is as expected.
Unlike some traditional circumcision methods, the Plastibell device that The AMS Clinic uses means that we can avoid the need for stitching, dressing and stitch removal, keeping our procedure as pain-free for your child.
The AMS Clinic have a rate of over 90% of patients that have no need to return to the clinic following the procedure thanks to our excellent aftercare.
We know that having your baby boy circumcised is a big decision and that is why at AMS Clinic we strive to ensure that all parents are provided with the help, care and attention they need to be able to make an informed choice for which private circumcision clinic they should use.
That is why we feel that some of the more frequently asked questions about our circumcision services may be able to answer some of the questions you could be having, so here are some of the more popular ones.
Who will do the the circumcision?
We have a fully trained team of United Kingdom graduates who are Urologists, General Practitioners and General Surgeons, who are supported by fully trained Nurses and all actively working for the NHS.
The AMS Clinic ensures that all staff have the appropriate certification and insurance to perform the procedure of circumcision. We regularly audit our results and actively seek feedback from the parents of our patients.
Where do we go the day of our appointment?
We ask that patients report to the clinic reception area on their arrival.
How long does the procedure take?
The circumcision procedure usually takes 15 minutes to complete, however, we generally say that you should expect to be at the clinic for a total of roughly an hour and a half (90 minutes) as this allows our doctors to be able to monitor your son to avoid any immediate complications.
What happens when we arrive at the clinic?
When you arrive at your chosen AMS Clinic location, you will be asked to sign a consent form agreeing to the procedure being carried out on your son.
Should you at anytime not fully understand something or if you wish to discuss something about the procedure, our friendly team will be able to help you.
The doctors are also fluent in Urdu, Bengali and Arabic.
How do we pay?
You may pay by cash or cheque.
Should you wish to pay by cheque, this will be accepted to the amount specified on the cheque guarantee card.
On arrival at the clinic, the receptionist will take payment and give you a receipt.
Are you Care Quality Commission (CQC) Registered?
Yes, we are CQC registered as The AMS Clinic Ltd for both the Bradford and the Manchester areas meaning that we meet the high standards they demand.
You can see our CQC Certificate of Registration here.
Our AMS Clinic in Manchester also meets the standards of the Greater Manchester Infact Male Circumcision Quality Assurance (2017) and is included in the list of quality assured circumcision providers (Here).
If you have any questions about our services that have not already been answered, please do not hesitate to contact your local The AMS Clinic on the telephone number provided to speak to our helpful staff, who will be happy to provide you with the information that you need.
Alternatively, you can contact us via email or Facebook messenger.
Bradford Circumcision Clinic
The AMS Clinic have been known as the number one provider of private clinic circumcision in Bradford for almost two decades and our caring and experienced team of professionals have provided a level of service that is considered to be the best Bradford circumcision service available.
We constantly strive to ensure that we maintain our position as the leading provider of Bradford circumcision, continuously working on our service to offer a virtually pain-free circumcision procedure for each and every one of our patients.
The AMS Clinic take our position as Bradford's leading private baby and male infant circumcision provider very seriously and that is what drives The AMS Clinic to provide exceptional service at a price that beats our competitors.
We know that having your baby boy circumcised can be a stressful time, so allow us to provide you with a professional and caring solution to having your son circumcised in Bradford, West Yorkshire.
How Much Does Circumcision Cost At AMS Clinic?
Circumcision for your baby boy doesn't have to be expensive, The AMS Clinic offers unrivaled professional care, for less than you think with prices starting from just £120 at multiple clinics across the UK.
Why choose The AMS Clinic Bradford for your son's circumcision
At The AMS Clinic we have for many years provided a full professional circumcision service for your son. We realise that your son undergoing this procedure can be stressful, however we have thousands of satisfied parents and we aim to make your experience at The AMS Clinic a smooth and virtually pain free process.
NHS Doctors & Nurses
The AMS Clinic doctors and nurses are experienced, vetted and certified.
24/7 Aftercare
We offer a 24 hour aftercare hotline that gives you the help you need, when you need it.
Peace of mind
Our specialist team will explain everything you need to know in a simple manner.
Easy & Affordable
Prices start from £120 and the circumcision process usually takes 15 minutes to complete.
Virtually Pain-Free
Our procedure is done under local anesthetic and is virtually pain-free (penile block).
Multiple Locations
The AMS Clinic has two clinic locations in both the Bradford and Greater Manchester area.
Post Op Care
Our doctors ensure there are no immediate complications to aid successful removal.
CQC Registered
We are fully registered and inspected by the Care Quality Commission (CQC) to ensure high standards.
AMS Clinic Bradford Reviews
The AMS Clinic know that our patients are the main focus within everything that we do and that means that we strive to ensure that every patient is given industry-leading levels of care and attention and that is why our clients are happy to share their experience with you.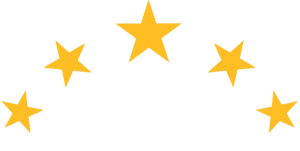 Highly recommend! My 8 year old was reassured and at ease with the whole process. Professional manner and lovely staff. The aftercare was of a very high standard too!
Fantastic service, very clean hygienic clinic, and the aftercare was also spot on. Would highly recommend it.
Very good doctors was happy with the service provided and really caring thank you.
The AMS Clinic
72 Oak Ln
Bradford
BD9 4QX
Tel: 01274 484222
Aftercare Helpline: 07428 224376